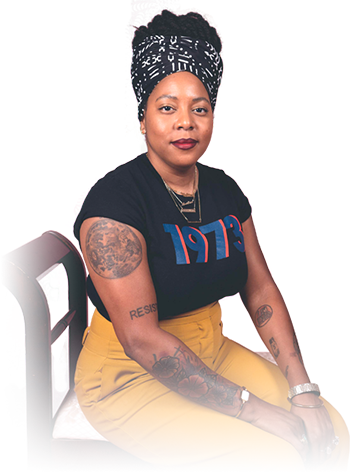 Letter from
the Executive
Director
"The past two years have been tumultuous to say the least. In both 2019 and 2020, I can say unequivocally that I could not be prouder of the organization we are becoming or of the movement we are building, in the face of uncertainty and unrelenting opposition. We remain undaunted, we stay radical, and we keep imagining how it could all be different…."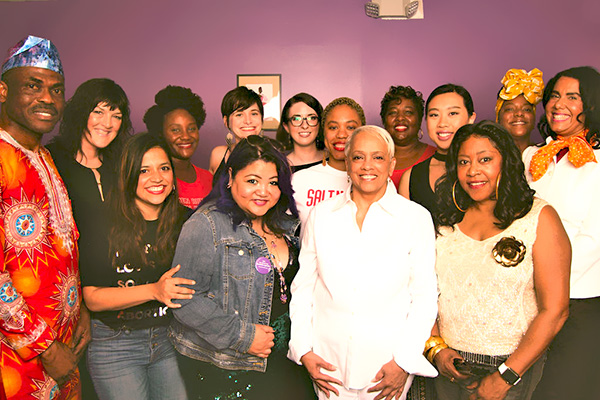 2019 will be remembered by many as the year of the abortion bans that swept the country. We will remember how they tried, and failed, to end abortion access in Georgia and so many other states. We were honored to stand alongside SisterSong Women of Color Reproductive Justice Collective, Planned Parenthood Southeast, the ACLU, the Center for Reproductive Rights, and all of the other Georgia plaintiffs who said we will not accept this unconstitutional law that denies our community the services they need and deserve.
But what I will remember is how organizers and activists, individuals and organizations, providers and associations, young folks, queer, trans and non-binary folks, Black folks, disabled folks, brought our full authentic selves to the Capitol day after day to show the legislature who we are and what we care about. We organized quickly, we moved as a collective, we cared for each other in the process. 2019 gave the rest of the country a glimpse of what Georgia organizers are capable of and confirmed how much more powerful we are together than alone. 
2020 has been an entirely different set of challenges. Yes, abortion is still stigmatized, and patriarchy and racism are prevalent in every aspect of our society, but hey, and then we added a devastating global pandemic to the mix.. I have never more fully felt the weight of my responsibility for the well-being and safety of my staff than I have in 2020. I have become even more acutely aware that every decision, or mistake, I make affects the safety and livelihood of those who I work alongside. And making decisions about how to keep providing necessary and essential reproductive healthcare while protecting the health of our staff and patients when information is unclear and changing rapidly has at times felt impossible.
But this time of slowing down, of adapting and evolving, has also helped me to better understand the kind of leader I am and the kind of leader I want to be. I have found ways to embrace my fallibility and reject perfectionism. I am trying to model that we do not have to martyr ourselves to accomplish our vision of justice. I want us to remember that we can prioritize our well-being and see taking care of ourselves and each other as critical to the work as opposed to a distraction or indulgence. I want us to be thoughtful and intentional, rigorous and rested, courageous and kind in our approach to this huge mission of establishing reproductive justice for all.
While we continue to build a fierce movement in Georgia, we are simultaneously trying to tend to our own garden internally and bloom together.
With the consistent support of our donors and foundations, we are able to pay our staff fairly and provide them with the support, flexibility, and resources they need to do their work well without sacrificing their well-being in the process. We instituted hazard pay to acknowledge the risks that our clinic employees were willing to take to continue offering the compassionate abortion care we strive for. We upgraded our security systems and personnel in the face of increased protester activity and our sanitation in response to COVID-19. We have made upgrades to our building, our equipment, our software and hardware, our staff structure, our financial controls, and our grounds because our staff and our patients deserve to have a sustainable, safe, clean, beautiful place to give and receive care. But we also can and will do more.