Lifting Latinx Voices Initiative/
Levantando Las Voces Latinx (LLVI)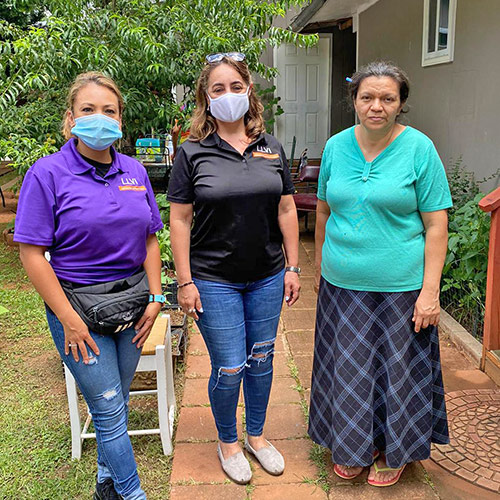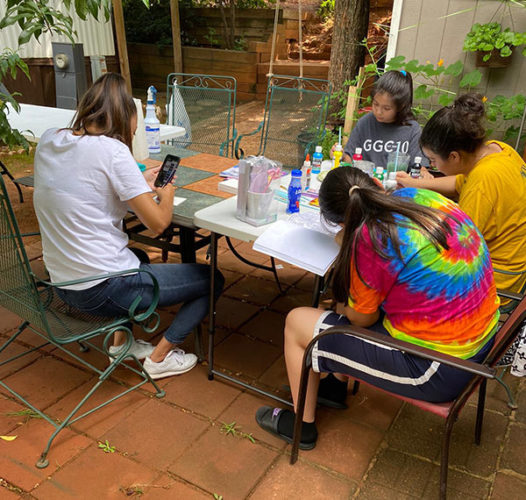 Our work with LLVI empowers Latinx folks in the metro-Atlanta area to make informed decisions about our sexual and reproductive health through education, outreach and leadership development. We are so proud our Lifting Latinx Voices Initiative is the only program in Georgia focusing on addressing comprehensive sexual and reproductive health issues faced by Latinx families, particularly those of us that are low-income and uninsured. We built this program from the ground up, fostering trust and elevating leadership from our own communities. 
In 2019, LLVI collaborated with other Latinx-led organizations and schools reaching Latinx communities to provide educational workshops around sexual and reproductive health. Additionally the program focused on strengthening the work of the Latinx Leadership and Advocacy Committee to expand our community reach. 
In 2020, throughout the Covid-19 pandemic, LLVI shifted our programmatic structure and response to meet the on-going needs and demands of our core team of promotora community health workers and the larger Latinx community in which we live and serve. These modifications included weekly webinars offering ongoing education and referral support to our promotoras beginning in March 2020 and providing resources for ongoing, direct-service needs exacerbated by the pandemic.
We are also really proud of being able to offer parenting tools and support for those struggling to support online learning and new parenting challenges during the pandemic. We quickly saw the reach of the tools we were providing our leader promotoras spread through their own families, neighbors and networks. The increased need during the pandemic created some leadership development opportunities that we were able to take advantage of by growing our core team of lead promotoras and deepening our bonds and organizing experience. 
Expanded the LLVI team with new members joining the promotora core team in 2020

Because our leadership development efforts moved digitally we were able to grow our core promotora team and current promotoras invited their friends and neighbors to join

LLVI received the

program's largest funding to date

, a total of

$24,000

utilized to support the direct service needs of the community.

Completed a needs assessment to prioritize our outreach and COVID-19 relief efforts

Providing on-going direct-service support to over 25 households.
Feria Hispana de la Salud/Health Fair:

In July 2019, LLVI welcomed 390 community members at The Woodstock Community Health Fair sharing educational material and resources on sexual and reproductive health

.
Funding

:  In 2020, LLVI quickly pivoted to meet our community's needs and raised a total of

$24,000

to send directly to our leaders and community. In fact, early in 2020 we coordinated a

Community Needs Assessment

in order to make sure we were listening to our leaders voices and meeting the needs. We learned policy, environment, and health resources were key priorities. The best methods of support included providing community members and their children with direct resources including utility, rent, and medical cost. We also provided resources and mental health referral support for children and their mothers facing abuse in the home. Over 25 households have been directly served with these funds we raised and the resources connections provided. 

2020 Census & "Know Your Rights" Campaign.

To counter strategic efforts to undercount people of color and undocumented people, the LLVI team conducted used our networks to promote the 2020 Census in-person and digitally reaching 324 folks. We  also distributed  "Know Your Rights" campaign flyers throughout the pandemic for the Spanish-speaking and undocumented community. We know our efforts are another way that we are continuing to build power and representation among our communities. 

People's Health Forum:

In partnership with

the

Georgia Reproductive Rights and Justice Coalition

,

our leaders shared their own stories to support passage of the

Pregnancy Medicaid extension, HB 1114 at

a

bilingual virtual event

in June.

Education and Resources

: In LLVI's weekly webinars, we co-host a program with an invited facilitator to discuss coping tools, available resources and teach classes to our promotoras for on-going community education and engagement throughout the pandemic. Community partners engaging in our educational series include The University of Georgia's Adult Programming Partnership, Ser Familia, Gen Rx Project, Atlanta Legal Aid and

Clinic for Education, Treatment, and Prevention of Addiction (CETPA)

.  Classes and workshops have included: parenting classes, childhood development education, information for the prevention of  the misuse/abuse of prescription drugs among youth, and legal and professional guidance for reporting disclosed abuse by children in the home.